StarCityGames.com is proud to announce its first-ever limited edition product: an exclusive parody playmat! This adorable playmat is FREE to all participants in the Khans of Tarkir Prerelease events at the Star City Game Center.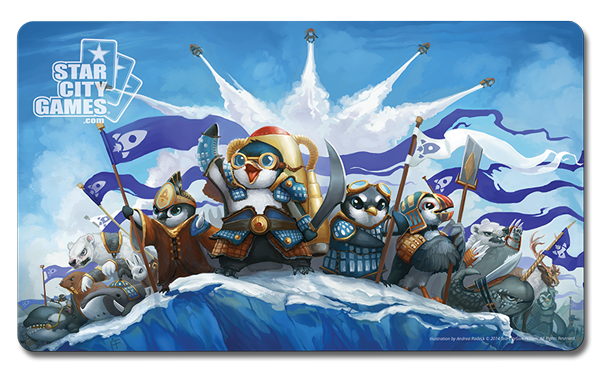 This limited edition mat will be sold in the Game Center for $24.99 over the weekend, and then all remaining copies will be put on StarCityGames.com for purchase. Once they're gone, they're gone! No more of these parody playmats will be produced.
Visit the minisite and preregister today for the Khans of Tarkir Prerelease!