Commander 2014 Products Now Available for Preorder!
posted 2014-10-17 by John Dale Beety
Commander 2014 decks are now available for preorder! Each deck is a single color (white, blue, black, red, or green) with a Planeswalker who has been designed to be the deck's commander, including the necessary rules text, "[This Planeswalker] can be your commander."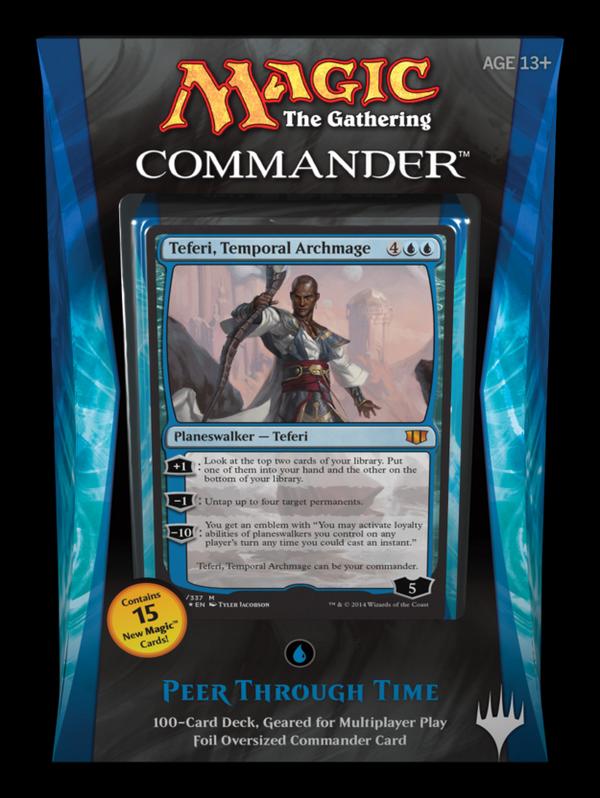 Each deck also features a popular Magic lore character who did not previously have a card, such as Ghoulcaller Gisa from the Innistrad setting.