2014 Holiday Gift Box Now Available for Preorder!
posted 2014-10-20 by John Dale Beety
The 2014 Magic: The Gathering Holiday Gift Box is available for preorder! This annual tradition is the perfect gift for the Magic player in your life (or the perfect gift to ask your relatives to get you)!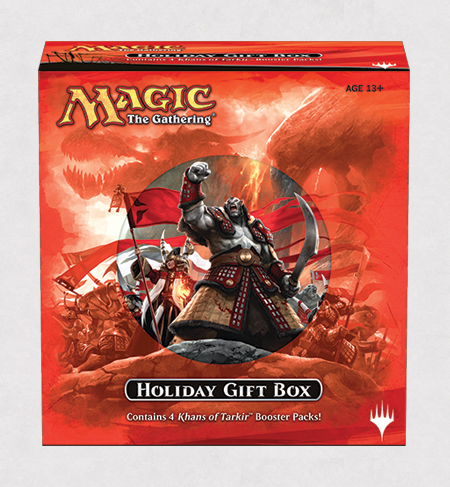 The 2014 Holiday Gift Box comes with four booster packs of Khans of Tarkir, twenty basic lands from the set, and a Gift Box-exclusive promo version of Sultai Charm. The Holiday Gift Box itself provides storage for more than 2,000 cards with six illustrated plastic dividers and a sticker sheet to customize them.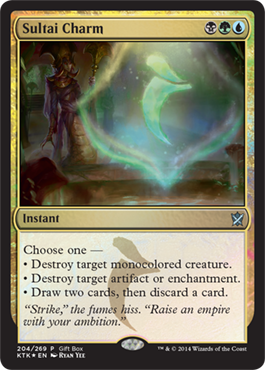 The 2014 Holiday Gift Box is just $17.99 and ships November 14! Preorder today!