The Inaugural StarCityGames.com Regionals Exclusive Playmat Is...
Tags: #News
posted 2014-10-20 by John Dale Beety
Do you like the StarCityGames.com Squirrel Series, but couldn't choose just one?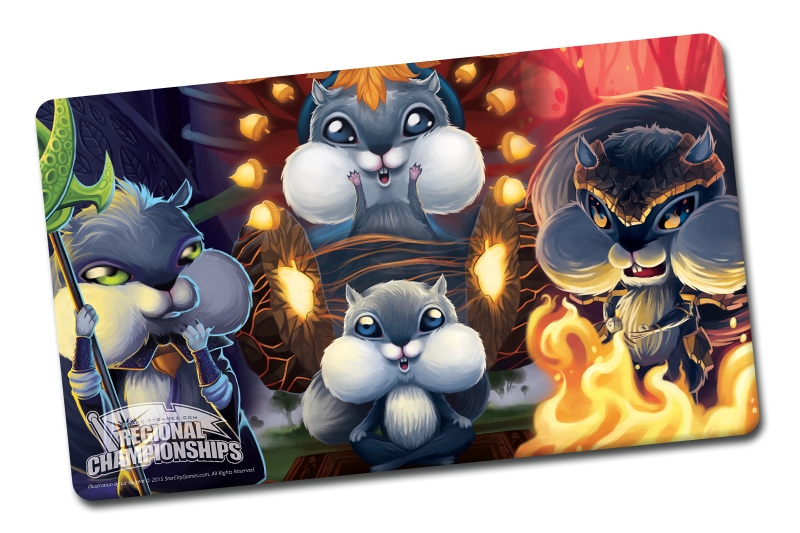 Get this exclusive Regional Championship playmat FREE just for playing! The first 200 participants of each StarCityGames.com Regional Championship are guaranteed to receive this exclusive playmat featuring all four unique Squirrel Series designs. The calculating Squirrel Confidant occupies the left third, while the fierce Force of Squirrel is on the right. In the middle, the arcane acorns of Squirrelstorm blend into the meditative mastery of Acorn Mystic.
Plant your flag at the inaugural StarCityGames.com Regional Championships, February 7-8, 2015!