Preorder Commander 2014 singles now!
posted 2014-10-27 by Nick Miller
Commander 2014 singles are now available for preorder on StarCityGames.com!
Our singles preorder list will update each day as new cards are spoiled for the highly anticipated multiplayer product set for release on November 7. Headlining the new 61 cards in Commander 2014 are the five mono-colored Planeswalkers, including Teferi, Temporal Archmage; Freyalise, Llanowar's Fury; and Ob Nixilis of the Blood Hand that will be playable as Commanders!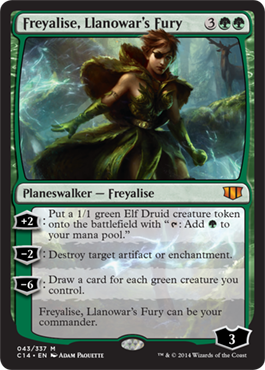 Preorder your Commander 2014 favorites from StarCityGames.com today! Orders ship November 7!