2015 Winter Regionals Locations Announced!
posted 2014-11-07 by John Dale Beety
The inaugural StarCityGames.com Regional Championships will be held February 7, 2015 at fourteen locations across the United States!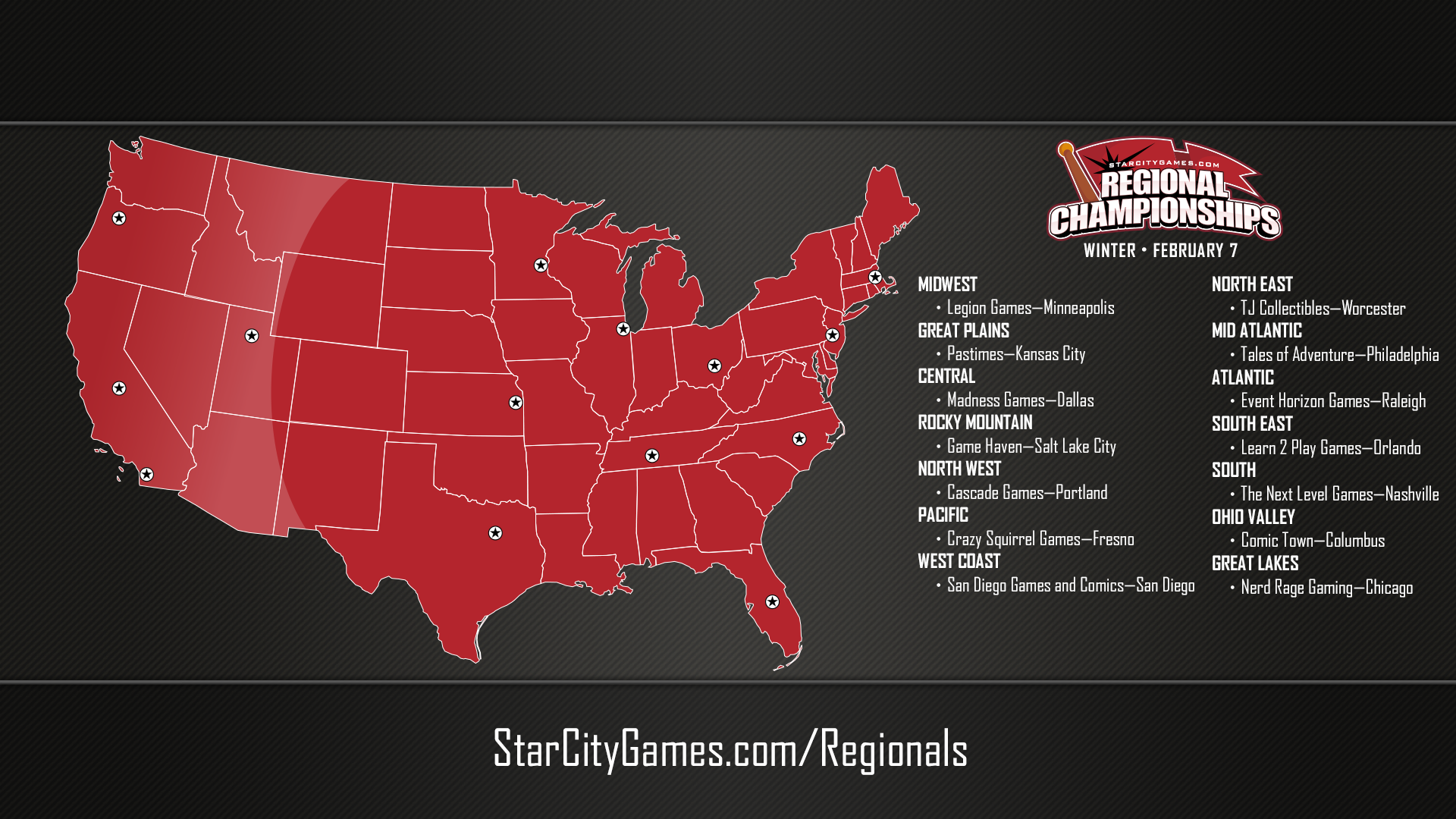 Each Standard-format Regional Championship offers cash prizes, Open points, and eight invitations to one of the next four StarCityGames.com Invitationals! The first 200 players at each Regional Championship also will receive an exclusive StarCityGames.com Creature Collection playmat featuring all four designs of the Squirrel Series and a FOIL Squirrel Series token!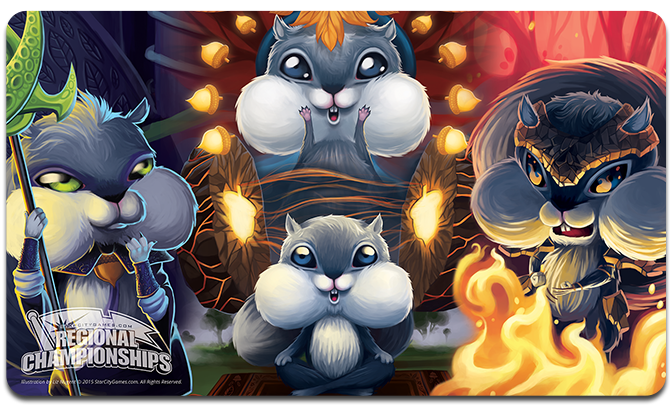 Plant your flag February 7 at a StarCityGames.com Regional Championship near you!