The StarCityGames.com Judge Rewards program honors the judges who make the Open Series run smoothly and fairly for all players. At the top of the Judge Rewards tree is a prize money can't buy: an individualized StarCityGames.com Judge token!
Two of our hard-working judges have redeemed the 400 Judge points to get their own tokens, and we're proud to unveil their designs for the first time.
Jeph Foster chose to become a Cat Soldier token. Artist Kristen Plescow put her unique spin on the illustration, making Jeph a feline force to be reckoned with!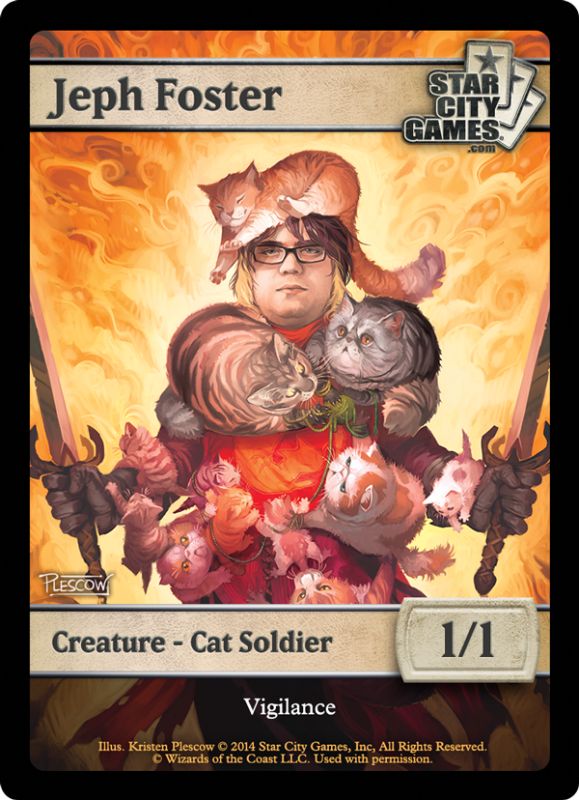 When Brimaz, King of Oreskos appears on-camera at an Open or Invitational, the Jeph Foster token won't be far behind!
Casey Brefka chose a Centaur as his token. With a 3/3 body, the Casey Brefka token has the might to crush miscreants beneath his hooves...or at least assign a penalty according to the Infraction Procedure Guide.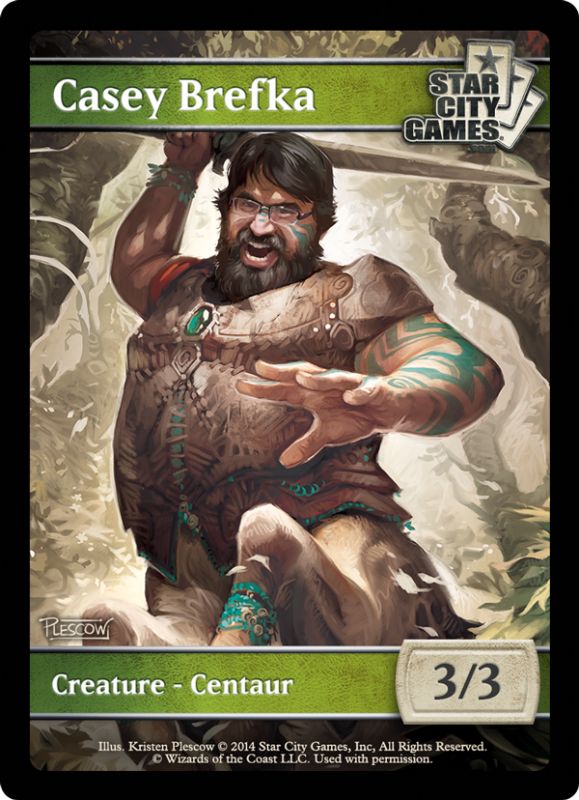 Congratulations to Jeph and Casey for earning their custom tokens! Starting this weekend, judges working at StarCityGames.com Open Series and Grand Prix events also will receive copies as tokens of our gratitude...and reminders of what they too could earn with StarCityGames.com Judge Rewards!