pairings.starcitygames.com launches!
Tags: #News
posted 2015-01-09 by Evan Erwin
StarCityGames.com is proud to announce a whole new way of getting your pairings data while at events!
pairings.starcitygames.com is your one-stop-shop for accessing your pairing information at SCG events! It also displays match history and can even show your seat at the player meeting! Here is an example screenshot: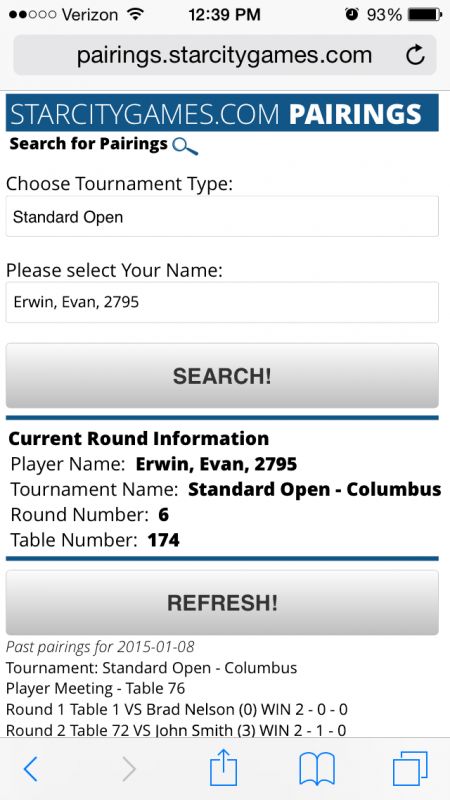 Users will be able to dynamically search for their name, even partial names, as well as verifying their identity per the last four digits of their DCI number. Judges also can use the service to locate players quickly and easily, for example, when returning a lost item.
The site was created from the ground up to be fast and mobile-friendly. We will be discontinuing tweeted pairings for this new, streamlined option.
Tournaments included in pairings.starcitygames.com will only be those run directly by StarCityGames.com. This includes Grand Prix events hosted by StarCityGames.com, SCG Invitationals, Open Series, and Premier IQs ran on Open Series Weekends.
Thank you for your support of StarCityGames.com Organized Play!