Announcing the Winter 2015 Creature Collection!
posted 2015-01-14 by John Dale Beety
StarCityGames.com has revealed its new Winter 2015 Creature Collection offerings! A whopping four all-new designs are available on playmats, sleeves, and dice bags. Liz Nugent illustrated the Mammoth, Wolf, and Rat, while the card parody Eturtle Witness is the work of Andrea Radeck.
The Mammoth has made friends with some mice! With a wand and a little totem armor magic, everyone can play together.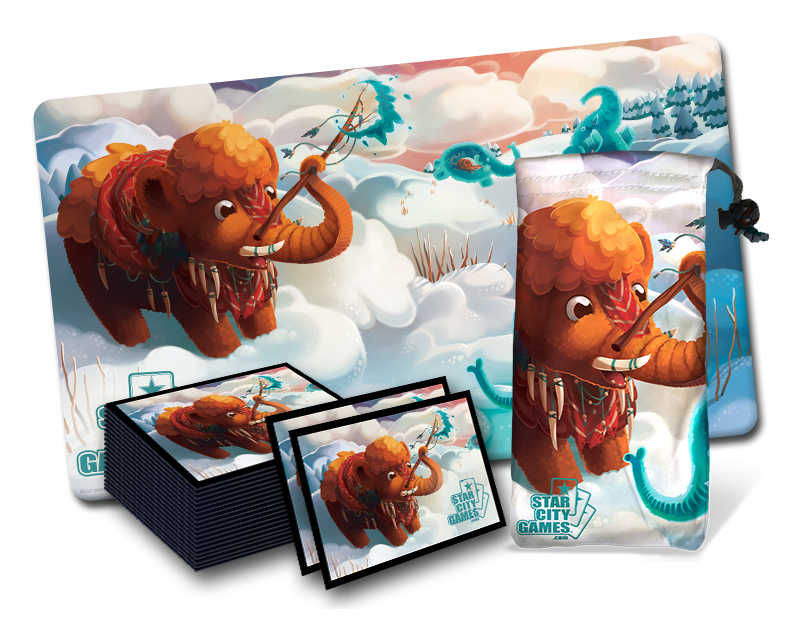 The gray Wolf pup is having a fall frolic! The squirrel on the tree trunk looks like fun, though the squirrel isn't quite so enthusiastic about the prospect.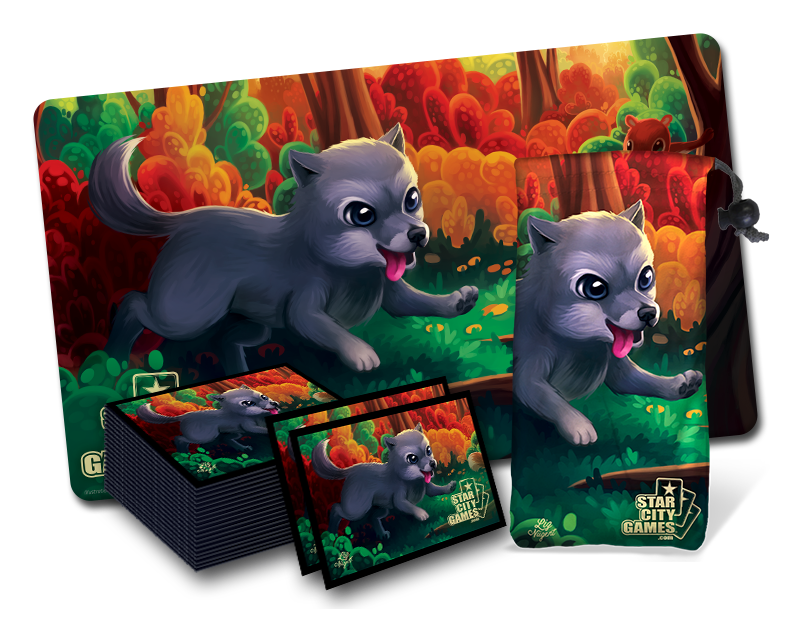 The Rat is at home among stacked-up skulls and presumably poisonous fungi. The setting may be grim, but the power of cute compels you!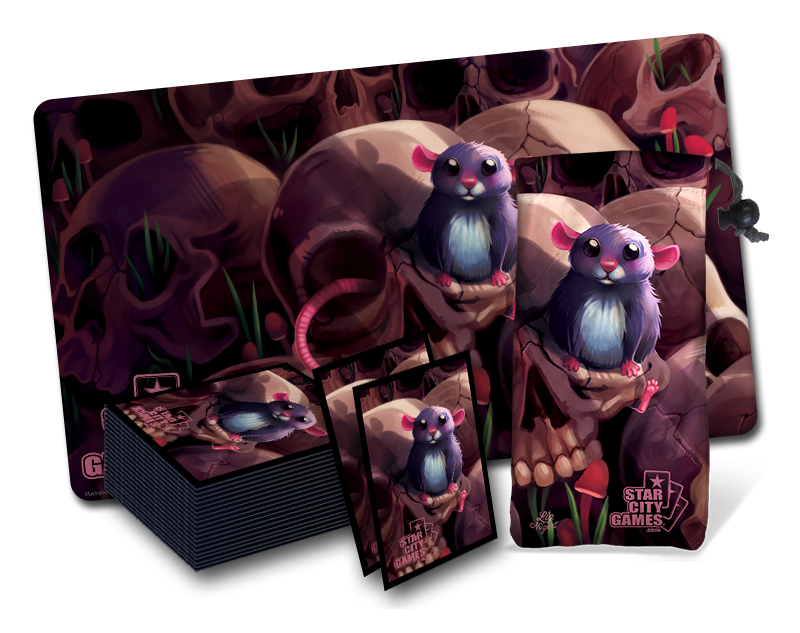 Last but not least is our card parody, Eturtle Witness! Our adorable wide-eyed turtle strikes a pose and models the leaf-hat worn by its inspiration, Eternal Witness.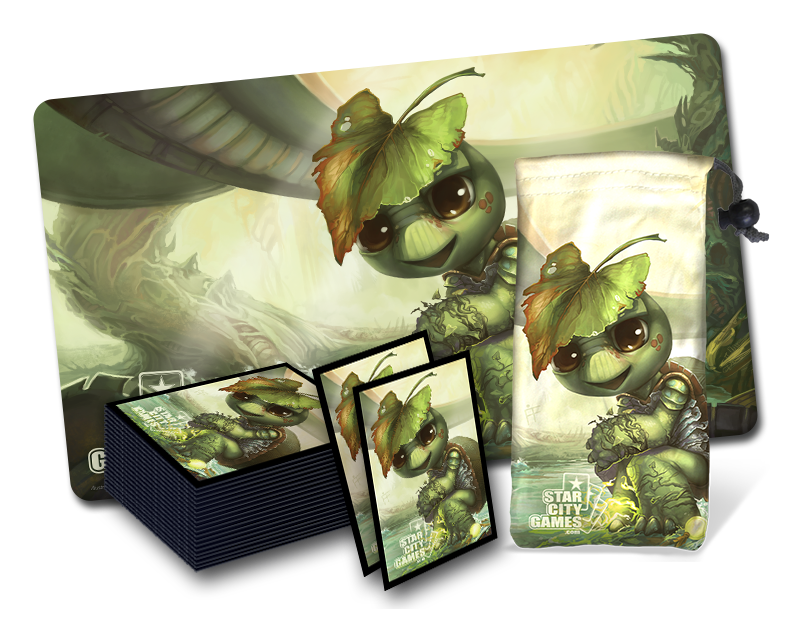 Order your Winter 2015 Creature Collection gear exclusively through Star City Games!