Announcing Dylan Donegan's Invitational Champion Token!
posted 2015-01-14 by John Dale Beety
The winners of StarCityGames.com Invitationals get to appear on custom SCG tokens distributed in customer orders and at the Open Series. Our latest Invitational champion, Dylan Donegan, chose a 1/1 Elemental token to use with Young Pyromancer in his U/R Delver Legacy deck!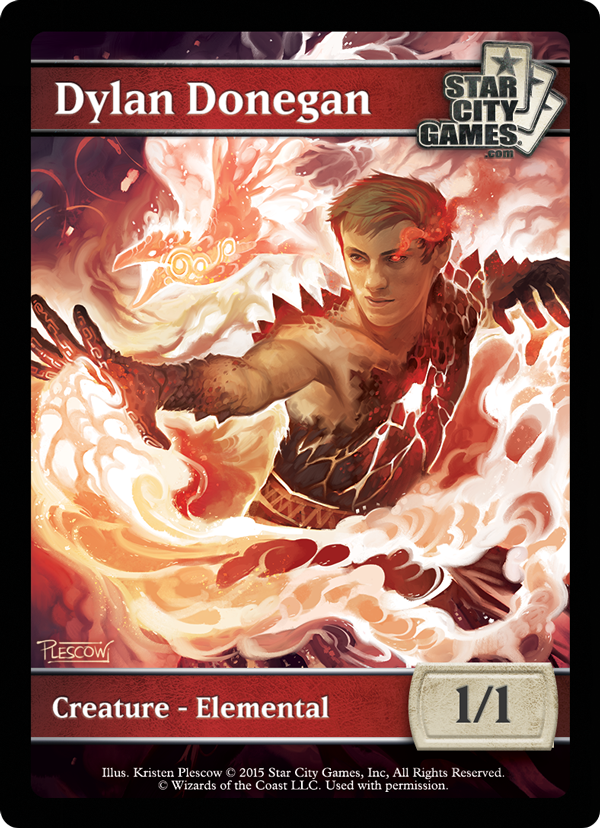 Dylan Donegan's 1/1 Elemental token will be included FREE in orders of $5 or more placed through StarCityGames.com after noon Eastern time on January 23rd. Players in StarCityGames.com's $20,000 Open Series and $5,000 Premier Invitational Qualifier tournaments will also receive a FREE Donegan token beginning with the Open Series stop in Washington, DC, January 24-25.
Congratulations again to Dylan Donegan for earning his Invitational champion token!