February Game Night Offers Wolf Prizes!
posted 2015-01-27 by John Dale Beety
In February, SCG Game Night features Wolf prizes! Our playful gray wolf pup frolics on the pins and foil tokens making their way to a store near you!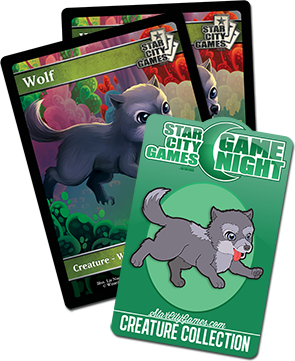 When the Wolf rotates in, our Mammoth prizes will rotate out, but you still have one more week to win them at Game Night!