The Spring 2015 StarCityGames.com State Championships are April 11-12! All 52 locations in the United States and Puerto Rico will provide two days of competition, prizes, and fun with two State Championship tournaments, Standard on Saturday and Modern on Sunday!
Top 8 competitors in each States event earn commemorative playmats and pins. The Top 8 playmats show two sides of the same battle. The Standard "Soldier" illustration by Kristen Plescow and the Modern "Goblin" illustration by Andrea Radeck form a dramatic scene when placed together!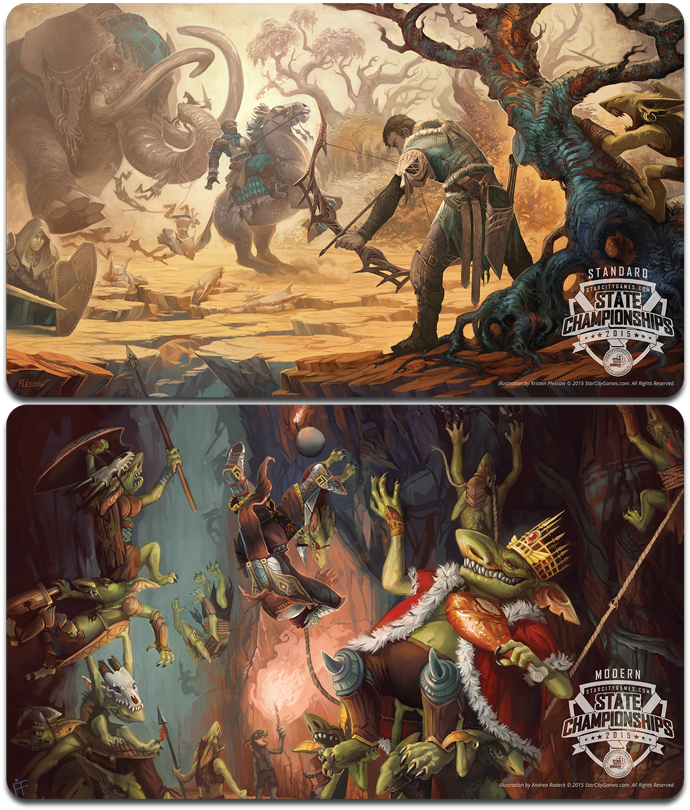 Champions receive a special version of their event's playmat, a medal, fifteen Open Points, and an invitation to one of the next four StarCityGames.com Invitationals!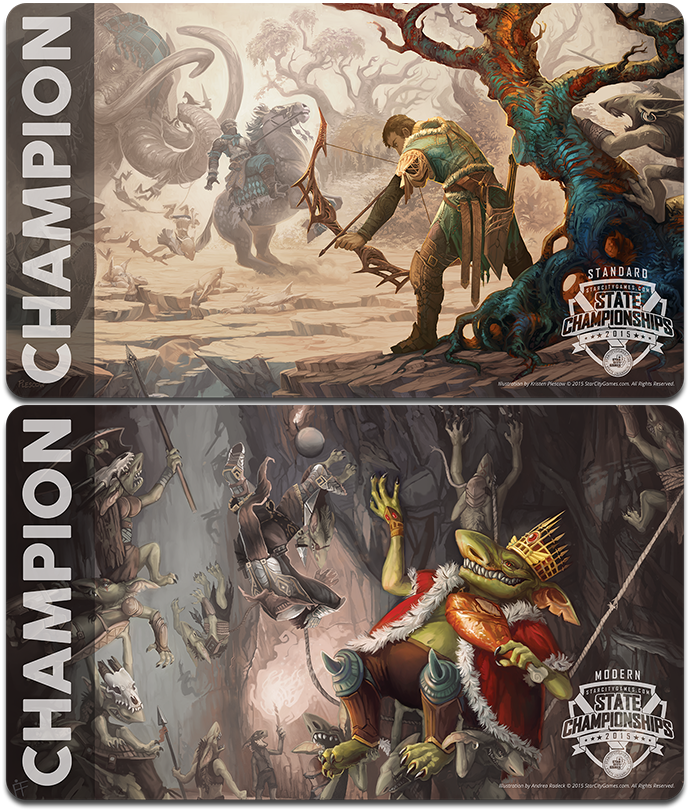 Each Standard and Modern States tournament offers Open Points for all participants and FREE dice bags for the first 40 players to register for each event! The dice bags feature the Soldier artwork for Standard and the Goblin for Modern.