The Open Series is getting a new playmat! Our SCG Creature Collection parody design "Polar Punch," a riff on the famous Khans of Tarkir common Savage Punch, is FREE with each $20,000 Open Series entry!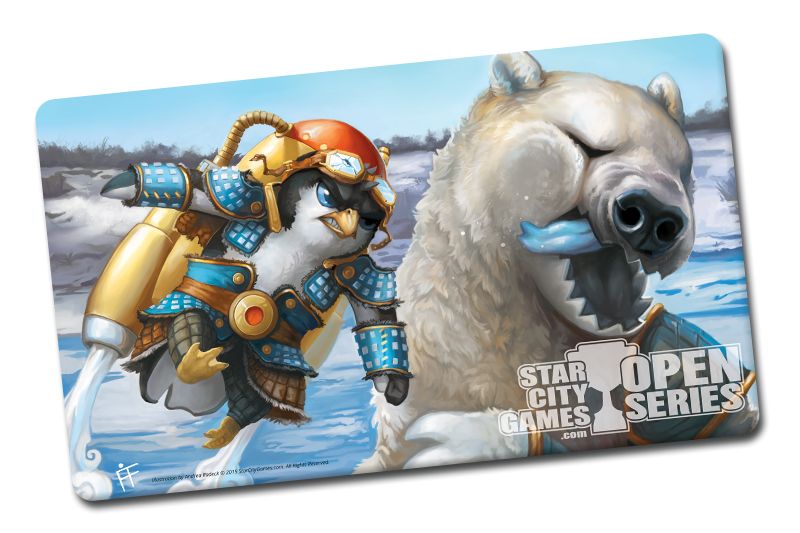 The Polar Punch playmats will debut at the Open Series Featuring the Invitational in Richmond on Saturday, March 28. These playmats will be available through the Worcester Open Series on May 23. Each quarter will feature a new, exclusive design that is only available to Open Series competitors.
Check out the upcoming Open Series schedule and make plans to get your Polar Punch playmat!