Jacob Wilson's Invitational Winner Token!
posted 2015-04-06 by John Dale Beety
Jacob Wilson won the 2015 Season One Invitational in Richmond, VA, earning $10,000 and a place in the year-end StarCityGames.com Players' Championship! He also earned the right to appear on an exclusive StarCityGames.com token, which we're proud to reveal for the first time!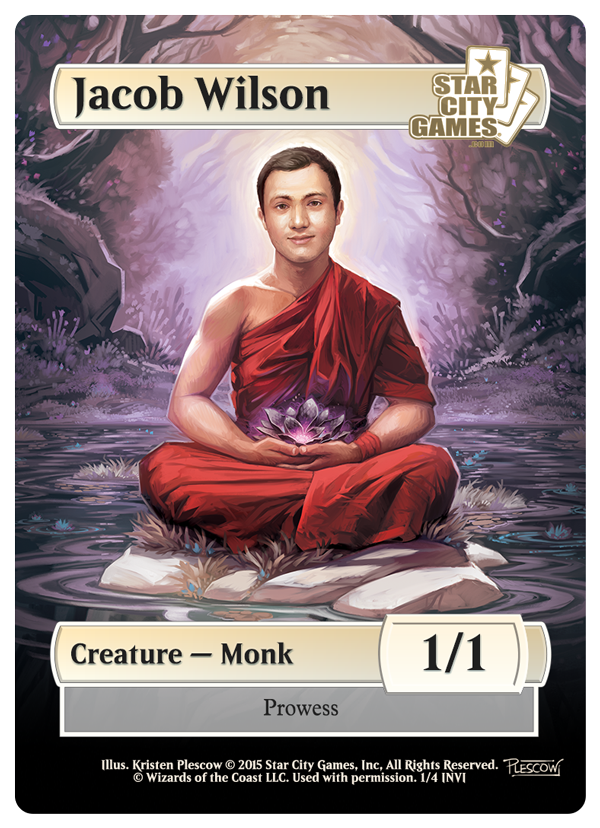 StarCityGames.com customers will receive one Jacob Wilson token with each order of $5 or more beginning at noon Eastern time on Friday, April 24 and lasting until the next Invitational winner's token rotates in.
Players in StarCityGames.com Opens and Premier IQs will receive Jacob Wilson's Invitational winner token with their entry, starting at the Open Series in Cleveland, OH, April 25-26.
Congratulations again to Jacob Wilson for winning the Richmond Invitational and earning his token!