The Spring 2015 StarCityGames.com Creature Collection products are here! Four new designs, three originals and one parody, are available on playmats, sleeves, and dice bags, as well as in our popular Player Bundles and Retailer Bundles. All designs are by StarCityGames.com in-house illustrator Andrea Radeck.
Our first original design is the Kitten! The playmat features two adorable kittens trying to get to a hamster, who laughs from within the safety of a plastic ball. The Kitten is the featured design for Game Night in April.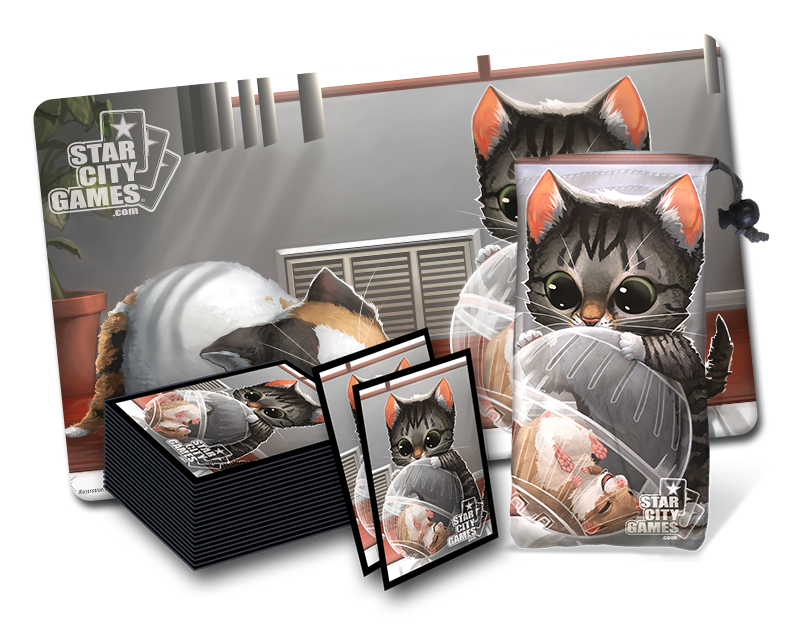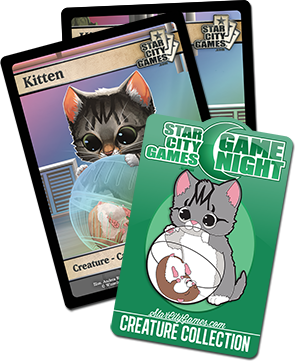 Our second original design is the Bee! A loyal defender, our aviator's-cap-wearing Bee goes into battle armed with a needle and shield with one purpose in mind: stopping the bear cub from destroying its honey-filled hive! The Bee is the featured design for Game Night in May.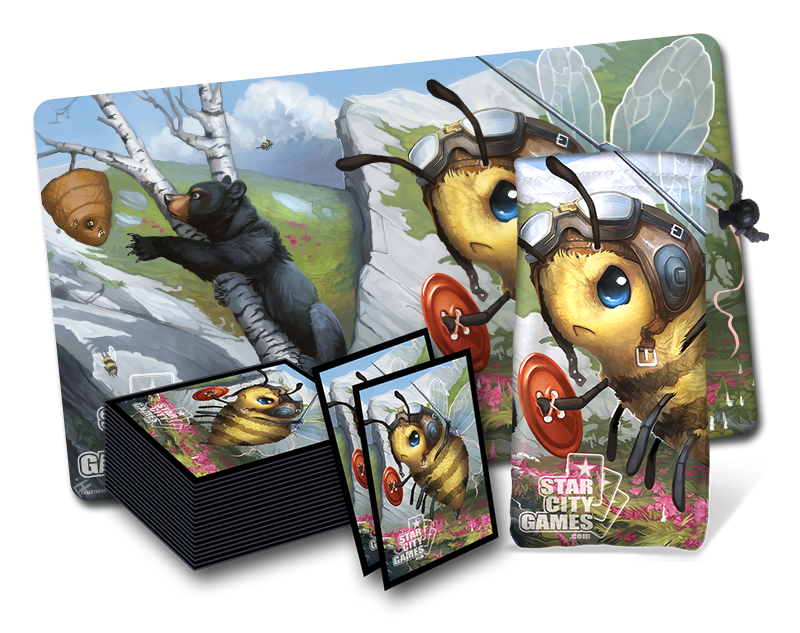 Our third original design is the Bunny! Our long-eared master tactician explains an important "carrot raid" to the rest of the warren. The Bunny is the featured design for Game Night in June.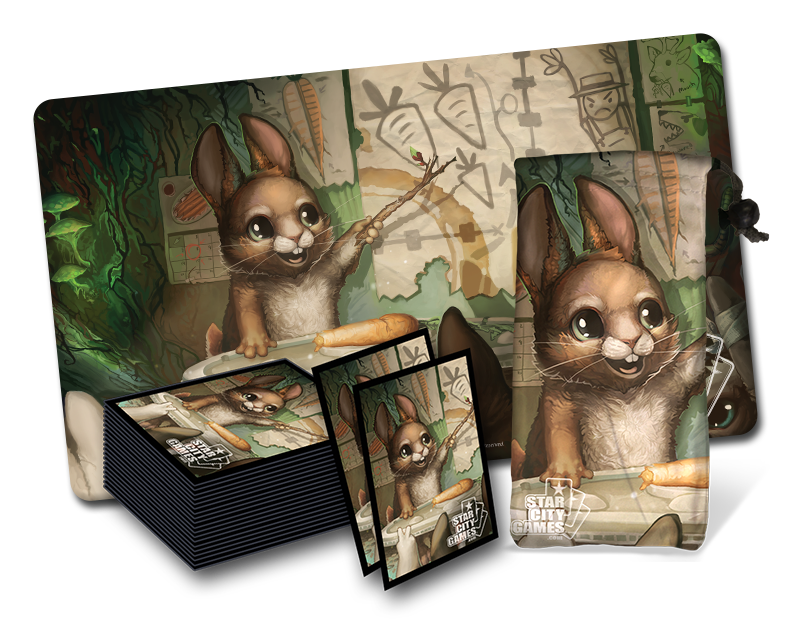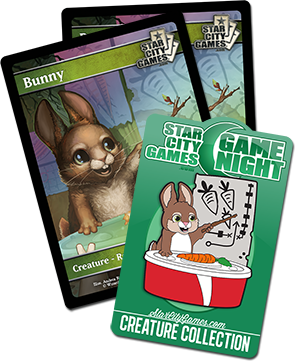 Our Spring 2015 parody design is Delver of Squeakrets! A parody of Legacy staple Delver of Secrets, the Delver of Squeakrets is a mouse on a mission to learn all there is to know about cheese.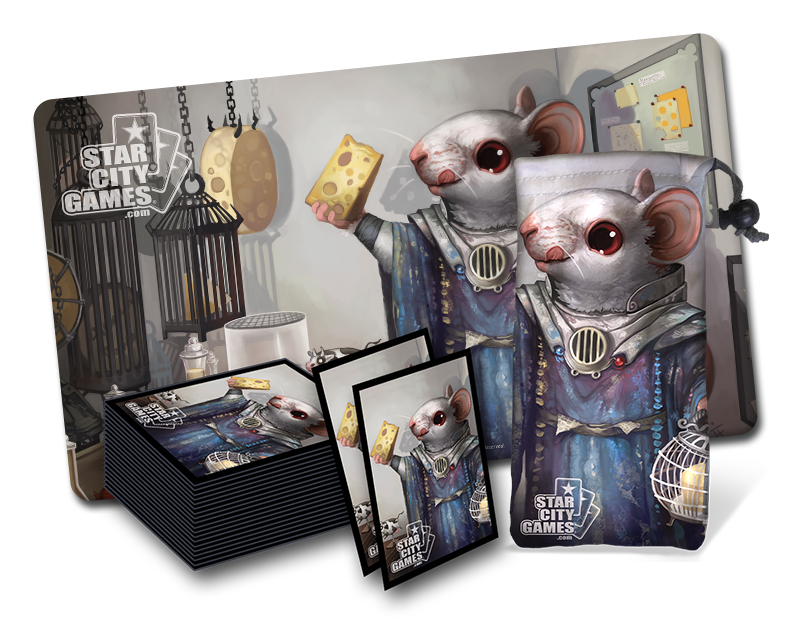 Visit the Creature Collection page to order your Spring 2015 products!