A new season of the StarCityGames.com Open Series calls for a new playmat! Our jetpack-powered Polar Punch design has flown off into the sunset with the last of the Season Two Opens. For Season Three, meet the cat all cats think they are...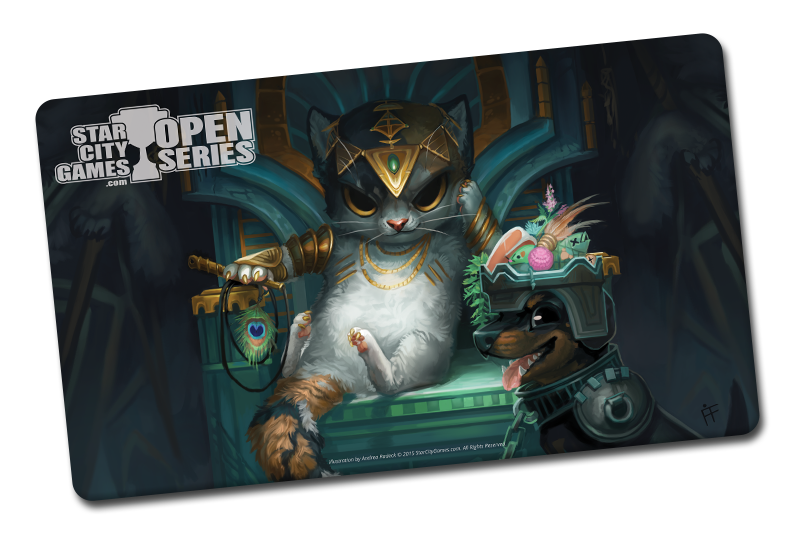 ...Tasipurr, the Golden Paw!
Our adorable Kitten parodies Tasigur, the Golden Fang. Enthroned, bedecked in riches, attended by a canine servant bearing the finest treats and toys...now that's the life!
The exclusive Tasipurr, the Golden Paw playmat is FREE with entry in a StarCityGames.com Open beginning at the Open Series featuring the Invitational in Columbus, Ohio on June 6.