Magic Judges and Magic spouses Meg and Dan Stephens have earned custom tokens from StarCityGames.com! Meg and Dan judge frequently on the SCG Open Series and each earned enough Judge Reward points to redeem for the ultimate prize.
The husband-and-wife duo coordinated their tokens to reflect another romantic couple: Beauty and the Beast. Meg asked for a 4/4 flying Angel token, while Dan chose a 3/3 Beast. SCG artist Kristen Plescow illustrated both!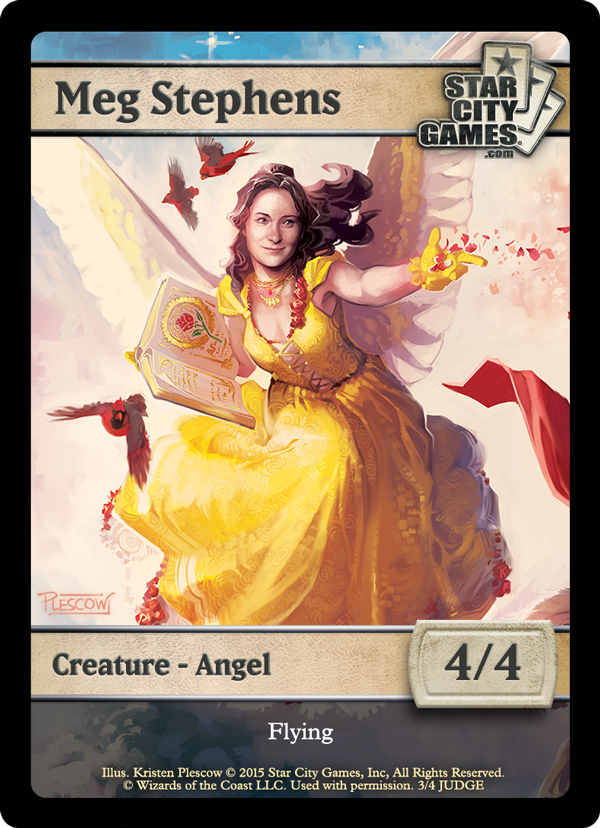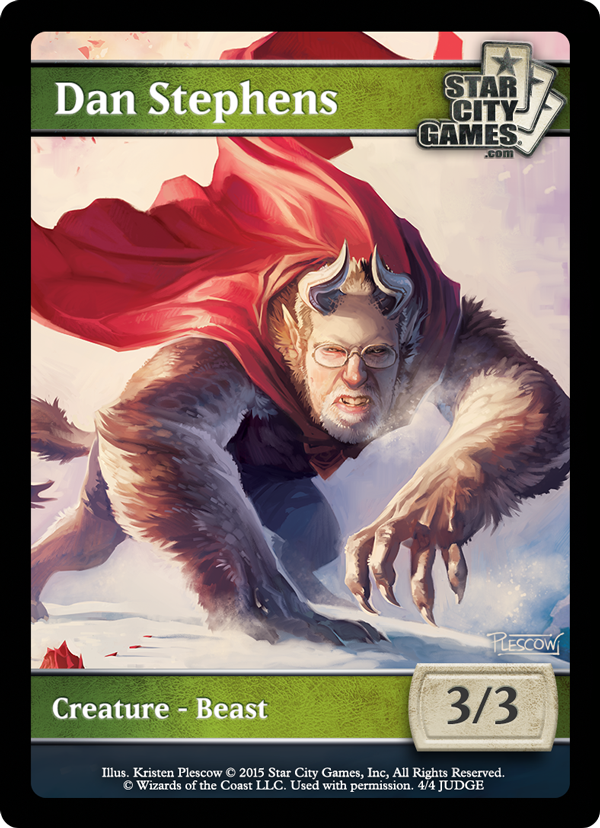 Judges can obtain the new Meg Stephens and Dan Stephens tokens by working at SCG Open Series and SCG-hosted Grand Prix events! Visit http://magicjudges.org to find an event near you.