Invitational Qualifiers will include exclusive StarCityGames.com® Judge playmats starting with Summer 2015 events in July! These playmats will reward those who make Invitational Qualifiers run across the country and in selected locations around the world.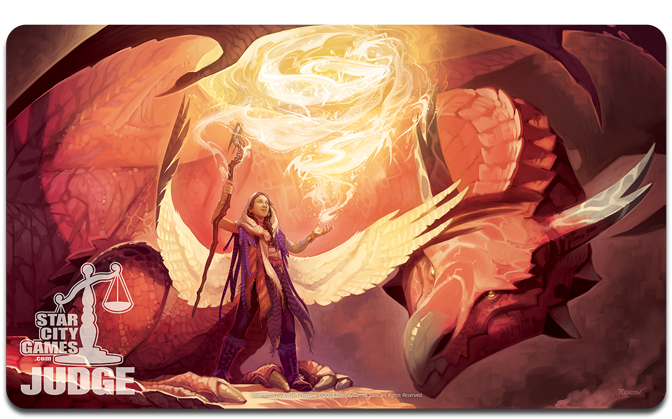 "The Greater Power," Summer 2015 Judge playmat
Art by Kristen Plescow
Invitational Qualifiers will contain an appropriate amount of Judge playmats based on the size of the event.
Learn more about Invitational Qualifiers and find an Invitational Qualifier near you this summer!