Ali Aintrazi won the 2015 Season Two Invitational in Columbus, OH, earning $10,000 and a place in the year-end StarCityGames.com® Players' Championship! He also earned the right to appear on an exclusive StarCityGames.com® token, which we're proud to show!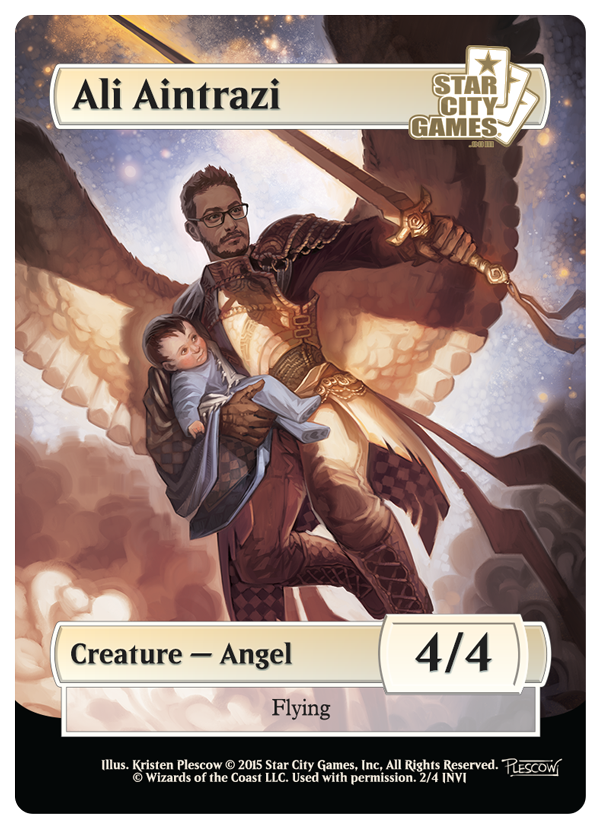 Ali's son Aiden also appears on the token as the child held by the protecting angel.
StarCityGames.com® customers will receive one Ali Aintrazi token with each order of $5 or more beginning at noon Eastern time on Friday, July 10 and lasting until the next Invitational winner's token rotates in.
Players in StarCityGames.com® Opens and Premier IQs will receive Ali Aintrazi's Invitational champion token with their entry, starting at the Open Series in Chicago, IL, July 18-19.
Congratulations again to Ali Aintrazi for winning the Columbus Invitational!