The Summer 2015 StarCityGames.com Creature Collection products are here! Four new designs, three originals and one parody, are available on playmats and sleeves, as well as in our popular Bundles (now with TWO sets of sleeves and a playmat) and Retailer Bundles. All designs are by StarCityGames.com in-house illustrator Andrea Radeck.
Our first original design is the Piglet! Our cute plump porker is making a splash with the ultimate pigpen accessory: shiny red mud boots! The Piglet is the featured design for Game Night in July.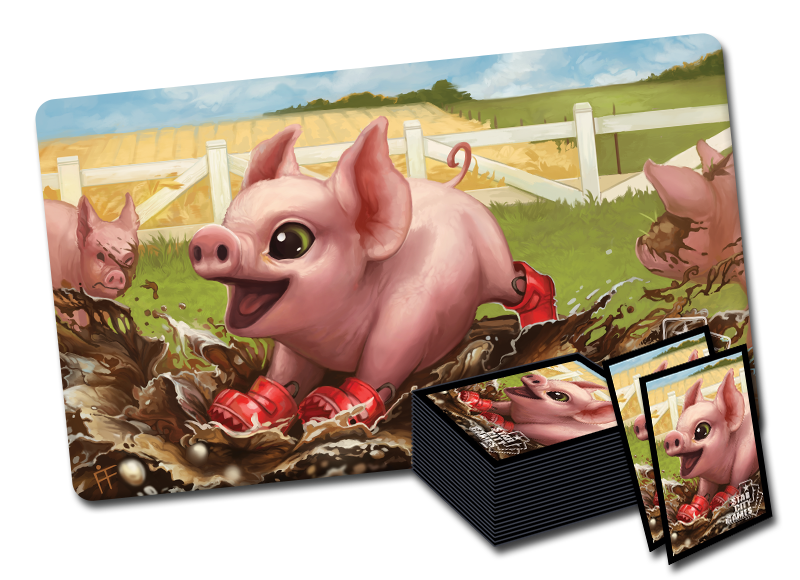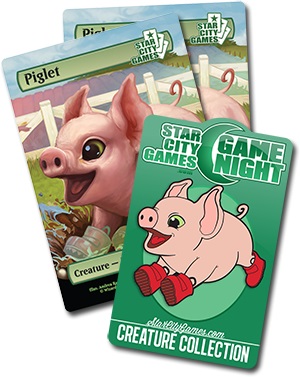 Our second original design is the Monkey! Our sticky-fingered simian has swiped a bunch of bananas and is on the run. The Monkey is the featured design for Game Night in August.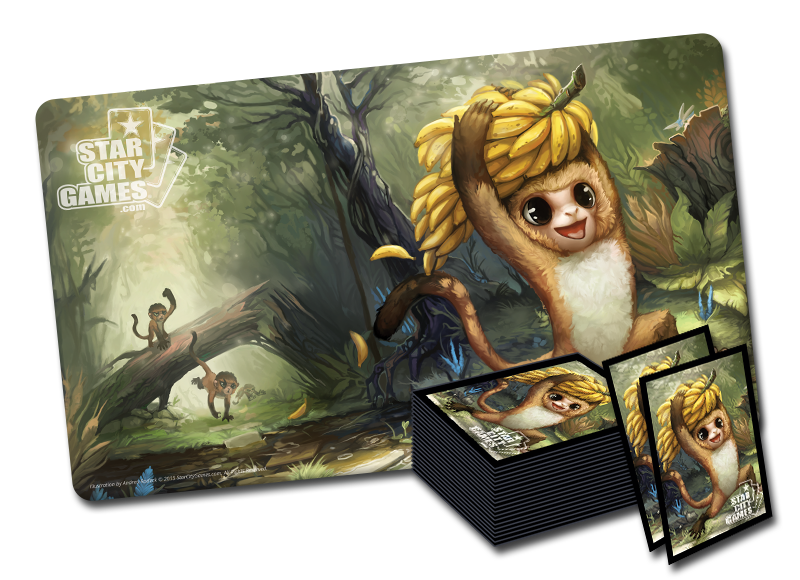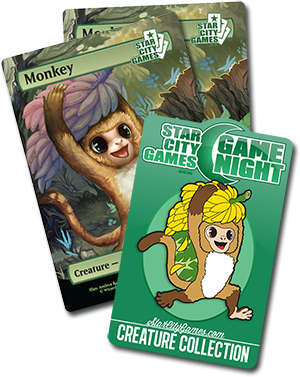 Our third original design is the Kraken! Every gigantic sea monster has to start somewhere, and our baby Kraken is the adorable terror of the family bathtub. The Kraken is the featured design for Game Night in September.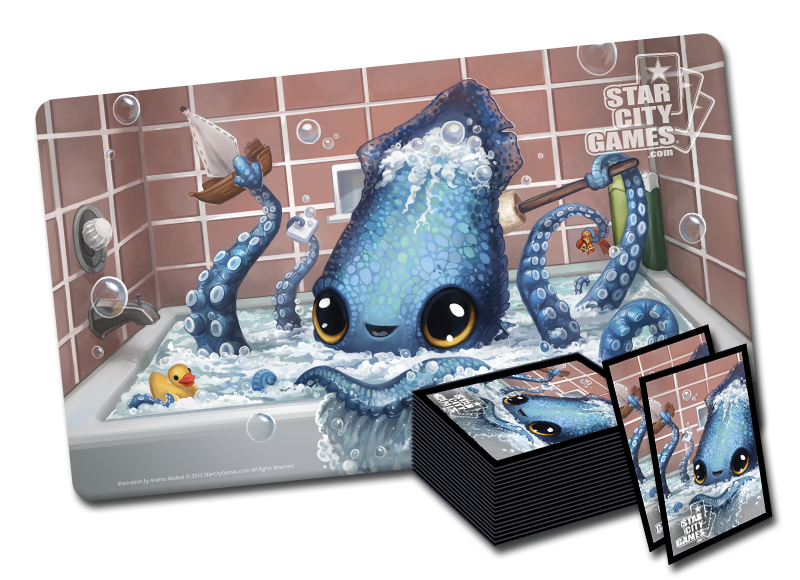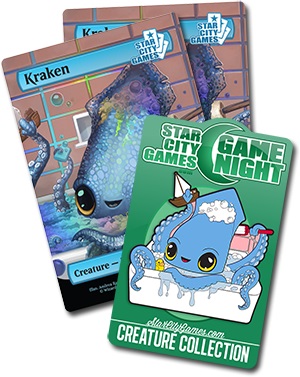 Our Summer 2015 parody design is Deathrite Salmon! Conjuring the remains of its ancestors, the Deathrite Salmon is surrounded by fins, skeletons...and delicious sushi.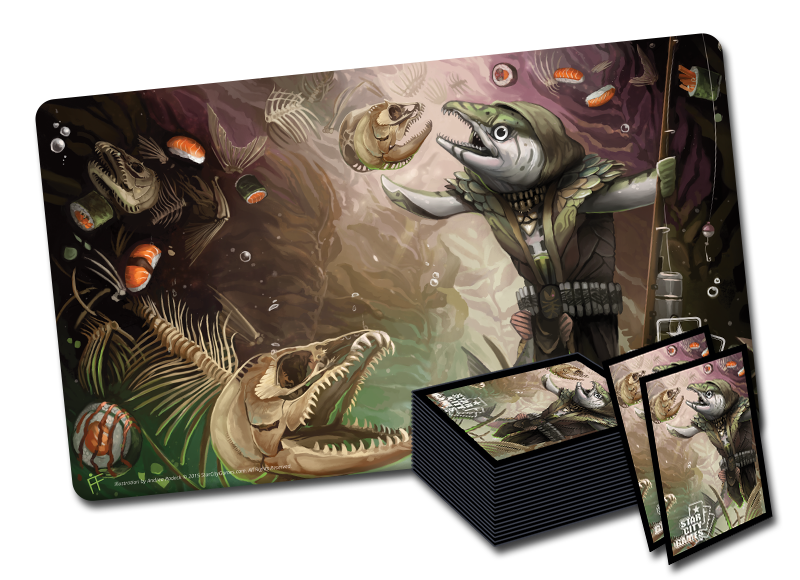 Visit the Creature Collection page to order your Summer 2015 products!