A new quarter means a new Open Series playmat! After the Open Series in Charlotte, Tasipurr, the Golden Paw will leave the throne, opening the way for the next design.
Meet the Hoppin' Rabbitmaster.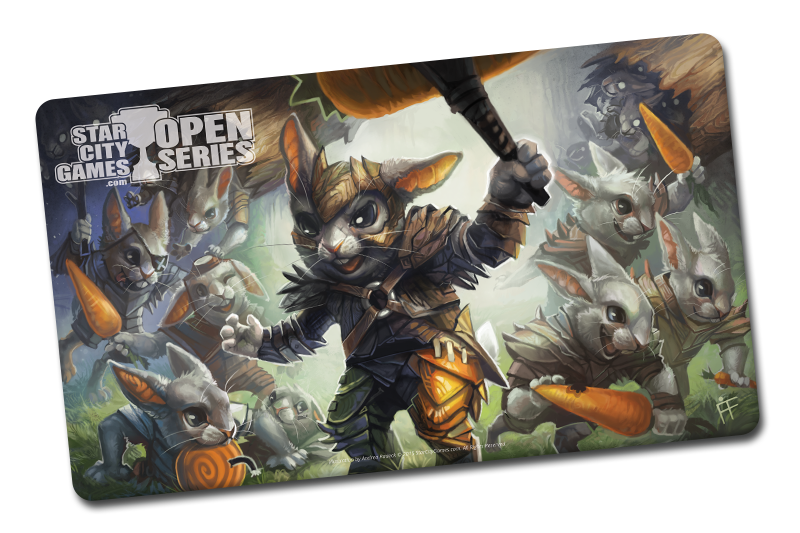 Our Bunny from the Spring 2015 Creature Collection is done planning the carrot raid and the warren is on the move! Our Hoppin' Rabbitmaster is a parody of Magic card Goblin Rabblemaster.
The Hoppin' Rabbitmaster playmat is FREE with entry into StarCityGames.com Open Series events beginning with the Open Series featuring the Invitational in New Jersey on August 29. The last Open Series weekend where the Hoppin' Rabbitmaster playmat will be FREE is the Open Series stop in Denver on December 5.
Check out the complete schedule and find the perfect Open Series location to pick up your Hoppin' Rabbitmaster playmat!