The Battle for Zendikar Prerelease is September 26-27! The Star City Game Center will have six flights, four individual and two Two-Headed Giant, including the famous midnight prerelease when Friday becomes Saturday. In each flight, players will receive a Prerelease kit in a hedron-themed deck box. Each kit contains six Battle for Zendikar boosters, a random premium foil, stamped Prerelease card that can be one of any rare or mythic rare in the set (That's right—even Prerelease mythic rare planeswalkers are possible!) and played in your Prerelease deck, a spindown life counter, and a deckbuilding advice insert.
The Star City Game Center Prerelease features an exclusive limited-edition Creature Collection parody playmat, Battle for Zendikarrot! This Andrea Radeck-illustrated playmat is FREE with each entry into a Prerelease flight. Play multiple flights to get multiple playmats! The Battle for Zendikarrot playmats also are available for purchase at $29.99 each at the Star City Game Center all weekend long. They have a limited print run and once they're gone, they're gone!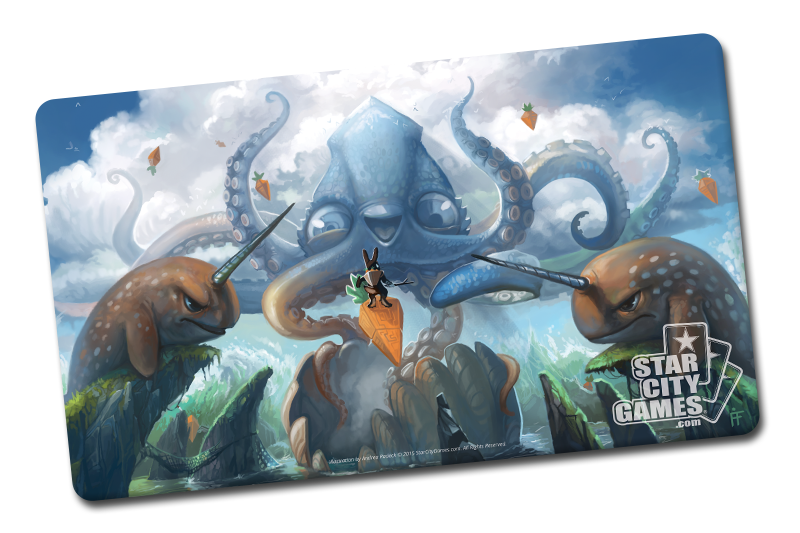 Space is limited in all Prerelease flights! Preregister for the Battle for Zendikar Prerelease at the Star City Game Center today!