The Fall 2015 StarCityGames.com Creature Collection products are here! Four new designs, three originals and one parody, are available on playmats and sleeves as well as in our popular Player Bundles and Retailer Bundles. All designs are by StarCityGames.com in-house illustrator Andrea Radeck.
Our first original design is the Hippo! Our happy hippos are relaxing poolside with their bird friends and tropical drinks. The Hippo is the featured design for Game Night in October.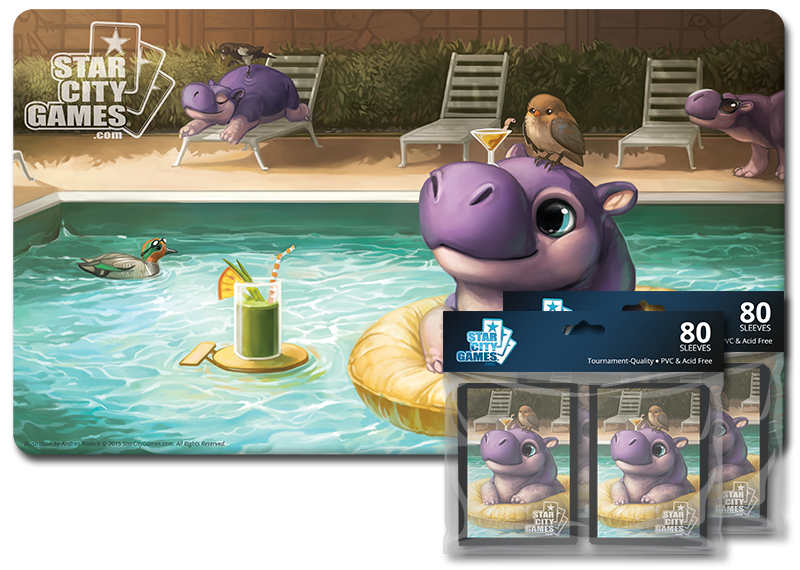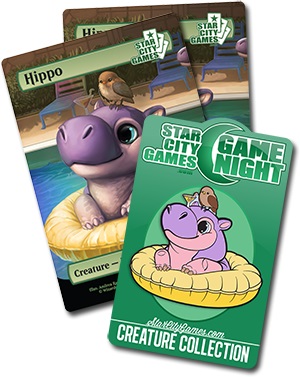 Our second original design is the Otter! Two of the playful aquatic mammals frolic around a fish suspicious of the otters' idea of fun. The Otter is the featured design for Game Night in November.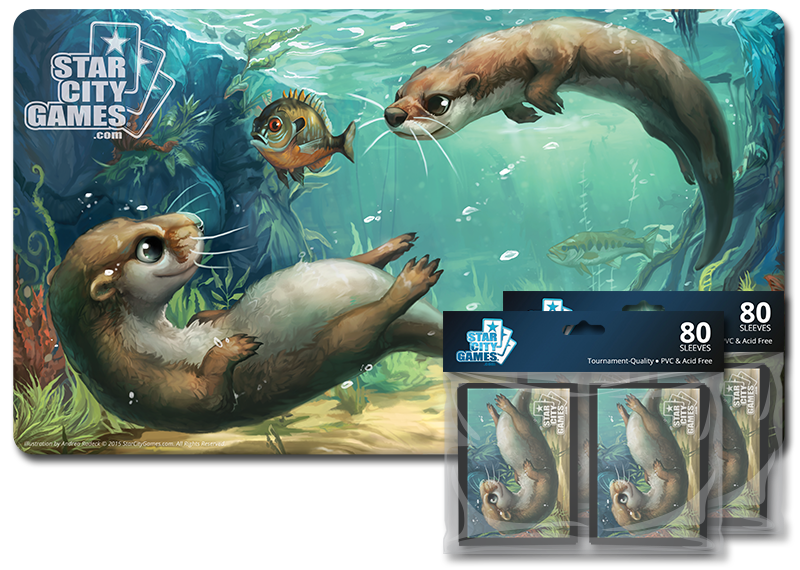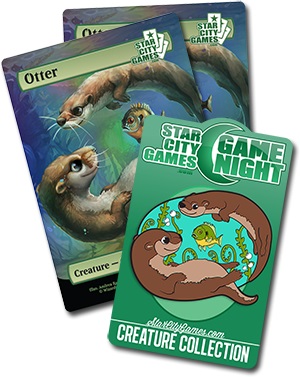 Our third original design is the Reindeer! Our adorable reindeer family gets together in the holiday spirit. The Reindeer is the featured design for Game Night in December.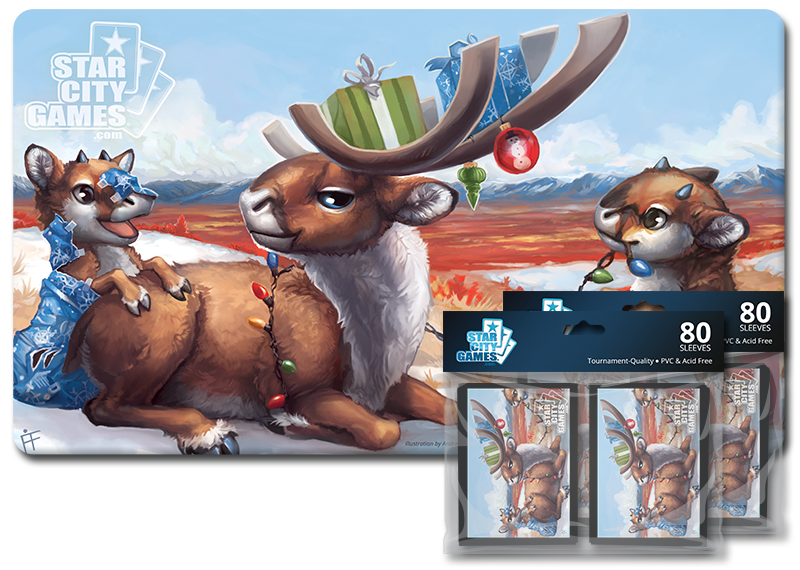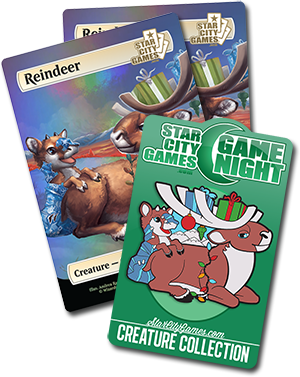 Our Fall 2015 parody design is Penguilion Clique! Our popular Penguin and two friends team up to parody the most famous Faerie Wizard trio from Lorwyn, the Vendilion Clique.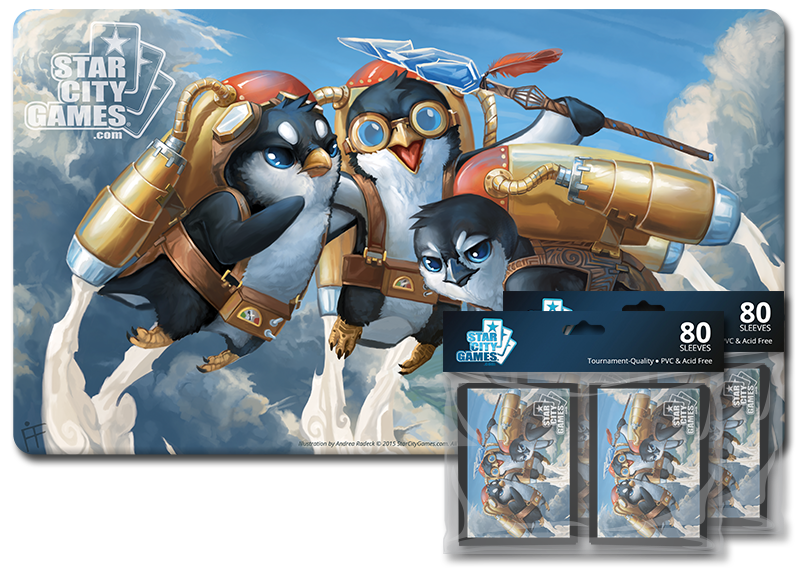 Visit the Creature Collection page to order your Fall 2015 products!