A new month means new StarCityGames.com® Game Night designs! This is your sneak peek at what you'll be playing for soon at a Game Night location near you!
This month's design is the Reindeer! Our reindeer family gets into the holiday spirit … and lights … and gift-wrapping supplies. Play for Reindeer pins and foil tokens all through the month of December!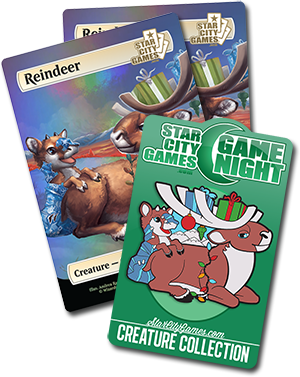 Next month's design is Grizzlybrand! Our adorably demonic grizzly bear just raided a campsite and now has shredded-tent "wings." Play for Grizzlybrand prizes all through the month of January!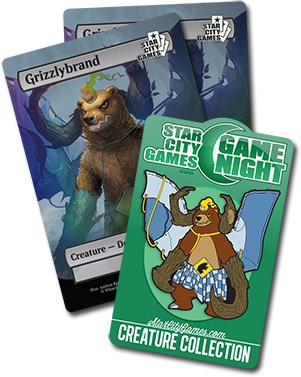 And announced for the first time... February features Magus of the Moo! Our bovine wizard has a cow bell at the end of her staff and no love for nonbasic lands. Play for Magus of the Moo prizes all through the month of February!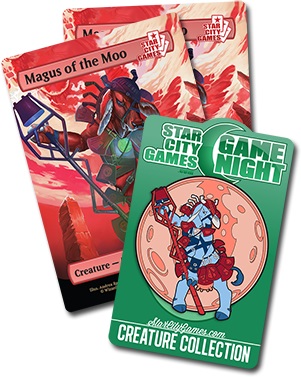 Reindeer in December, Grizzlybrand in January, and Magus of the Moo in February! Find a Game Night location near you!
Want Game Night in your local store? Tell your local storeowner to call 540-685-4386 or e-mail gamenight@starcitygames.com to sign up!