From The Vault: 20 revealed
posted 2013-02-18 by Lauren Lee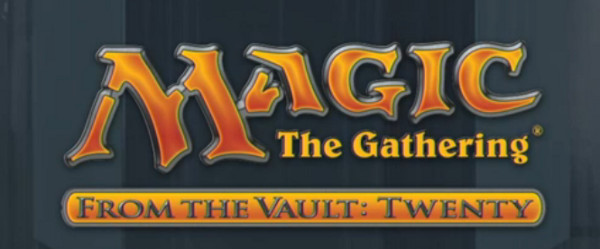 Over the Pro Tour coverage, Wizards of the Coast announced their next product in the From The Vault series. #FTV20 celebrates 20 years of Magic: The Gathering by foiling one card from a Pro Tour or Worlds winning decklist in each of its 20 years. Unlike previous editions, this one will feature 20 and not 15 specially foiled cards.
Release date: August 23, 2013
Product Concept and Development Team: Gavin Verhey and Jeremy Jarvis
Check out the previewed art from one of the cards in FTV: 20—any guesses?