A source on mtgsalvation found the following card staring back at him when he opened a Gatecrash booster pack recently: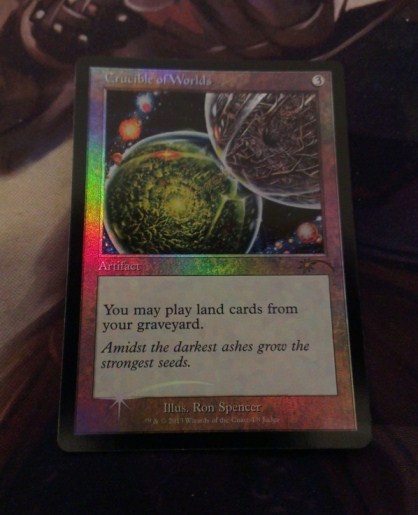 It's Crucible of Worlds in an old-style frame!
Presumably, this is a soon-to-be released Judge Promo foil, like the recently released Swords to Plowshares.
Crucible of Worlds, originally printed in Fifth Dawn, has never been printed in the old-style frame and is popular in competitive and casual formats alike, particularly in EDH and Cube.
For more on this story, visit the original post
here
.