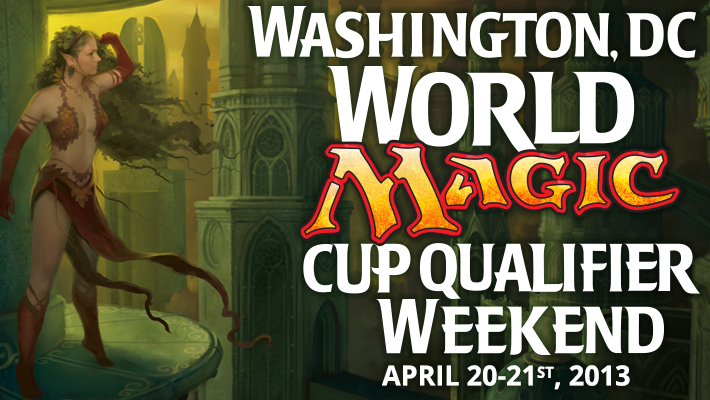 StarCityGames.com is proud to present a full weekend of festivities on Saturday, April 20th and Sunday, April 21st in Washington, DC! Featuring the World Magic Cup Qualifier on Saturday, this is your chance to represent the United States at the World Magic Cup!
But we're just getting started. We also have an Elite Invitational Qualifier with $2,000 in cash prizes, a Two-Headed Giant Sealed Event, and a Standard Challenge–and that's just on Saturday! Sunday we feature a Pro Tour Qualifier, an Invitational Qualifier, and a Two-Headed Giant Sealed Event, with side events all weekend long! Preregister today, and we'll see you in DC!
World magic cup qualifier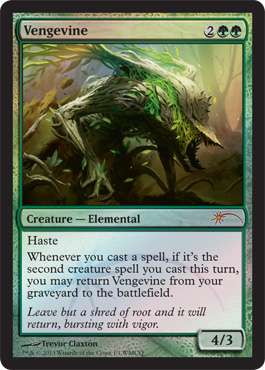 Time: 10am
Date: Saturday, April 20th
Format: Standard
Entry Fee: $25.00
Eligibility: 500 Planeswalker Points between
April 2, 2012 and March 17, 2013.
More information.
Prizes:
1st Place: Invite & Airfare to WMC, T8 playmat
2nd Place: 108 Booster Packs, T8 playmat
3rd-4th Place: 72 Booster Packs, T8 playmat
5th-8th Place: 36 Booster Packs, T8 playmat
9th-16th Place: 18 Booster Packs
17th-32nd Place: 9 Booster Packs

Includes an exclusive Vengevine promo card for all participants! Top 8 competitors also receive an Exclusive Playmat!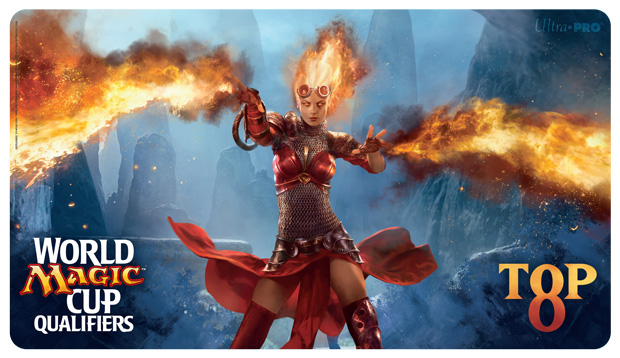 ADDITIONAL EVENTS
SATURDAY, APRIL 20th
SCG Elite IQ
12pm
$25
Standard
2HG Sealed
3pm
$30*
GTC Limited
Standard Challenge
5pm
$10
Standard
SUNDAY, APRIL 21st
Pro Tour Qualifier
10am
$25
Standard
2HG Sealed
4pm
$30*
GTC Limited
Additionally, $10 Booster Drafts (1st: 3 boosters or free entry into another) & $15 "Win a Box" constructed events all day long.
* Cost per Team
SPECIAL GUESTS
Magic Artist Noah Bradley

Noah Bradley is an environment concept artist and illustrator. Before working on Magic, he worked on other titles like Dungeons & Dragons, Legend of the 5 Rings, and some of the Fantasy Flight Games titles. His entry into Magic: The Gathering started with M13 and has continued in all of the major sets since.

His work is featured on the following cards: Boros Guildgate, Giant Growth (RTR), Frenzied Tilling, Izzet Guildgate, Mizzium Mortars, Spelltwine, Tin Street Market, Transguild Promenade.

You can find him on the web at: www.noahbradley.com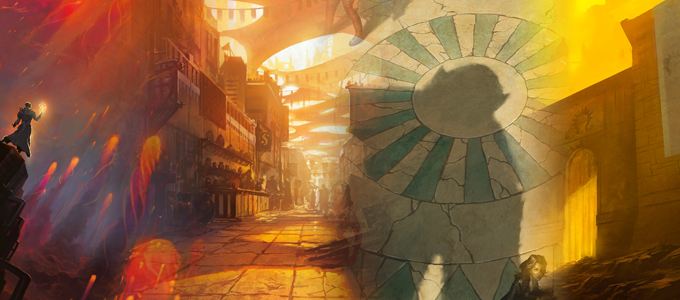 LOCATION
Walter E Washington Convention Center
801 Mt Vernon Pl NW
Room 202
Washington, DC 20001
(202) 249-3000
View Larger Map
Venue Map coming soon!
HOTEL
Four Points Sheraton
1201 K. Street, N.W.
Washington, D.C. 20005
(202) 289-7600

Rate: $149/night
Parking: $20 daily, $40 overnight

Distance from Venue: 0.5mi

Reserve a room by calling 888-627-8681 and mentioning the Star City Games room block or by visiting here. Rate guaranteed until March 21st.

TRADING
Although trading is both allowed and encouraged, please note that the following things are not permitted at this event.
Buying/selling cards with anyone except for our authorized dealers(s)
Soliciting to buy/sell cards nearby (including via social media such as Facebook, Twitter, etc.)
Advertising without receiving permissions from StarCityGames.com's on-site Event Manager
Offering to "alter" cards in exchange for some form of compensation
Utilizing an excessive amount of space when trading
Using suitcases, handcarts, luggage carts, etc. for the purpose of transporting excessive amounts of trade stock.
Please note that failure to obey these rules may result in all involved parties being both removed from the event without refund, and banned from attending future events.
CONTACT
HIRING
We hire sales associates and coverage runners for our events. If you're interested in working an event, go to our event staffing page.
JUDGING
Judges interested in working at this event, including candidates interested in testing, should submit an application through magicjudges.org. Judges who are on staff for StarCityGames.com events qualify for our Judge Rewards Program.
Judge certification for Level One and advancement to Level Two is available at this event. Candidates should note their interest in their application and arrange for testing with Nicholas Sabin (nicholas.sabin@starcitygames.com) at least two weeks prior to the event.
MORE INFORMATION
Your question may already be answered in our tournament FAQ.
However, if you still have questions, please feel free to email us at op@starcitygames.com or call (540) 767-GAME (4263). We want your experience to be as enjoyable as possible, and will do our best to assist you in any way we can.