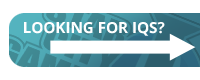 What Are Open Trials?
Open Trials come at a lower price point than Invitational Qualifiers but still pack an extreme amount of value to you and your players. For your $100 Open Trial event fee you will receive 4 exclusive Open Trial playmats, 15 table tents, 4 vouchers good for one month of StarCityGames.com Premium, and a card redeemable for free entry into any Open Series event!
Open Trial Weekly Discount!
By running just one Open Trial per week, you get 25% off each one you hold! StarCityGames.com Open Trials are the perfect side event. They also make great additions to your regular tournament schedule, providing a weekday outlet for your local playerbase. Give your players a chance to win exclusive playmats and a voucher for free entry into an Open Series event, all while saving money on event costs!
Open Trial Upgrade
Want to make your upcoming event bigger and better? Then upgrade it with an Open Trial Prize Kit! Enhance your regular weekly or monthly events with exclusive prizes to keep local players coming back for more. They'll be thrilled by the added rewards, and you'll get increased marketing exposure—ensuring a successful tournament!

Cost for Event
$100
Table Numbers
25
Open Trial Exclusive Playmats
4
1 Month Premium Vouchers
4
Free Entry into Open Series Event
1
Event Finder Listing
Exclusive Playmat!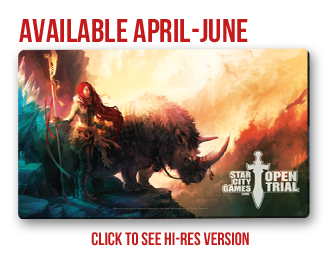 Just like our other In Store Events, the Open Trials will award high quality exclusive playmats to the top finishers. Open Trial playmats feature different artwork than Invitational Qualifier mats and will rotate quarterly. These playmats are designed by StarCityGames.com own Kristen Plescow, whose art has been featured in our popular Token lines.