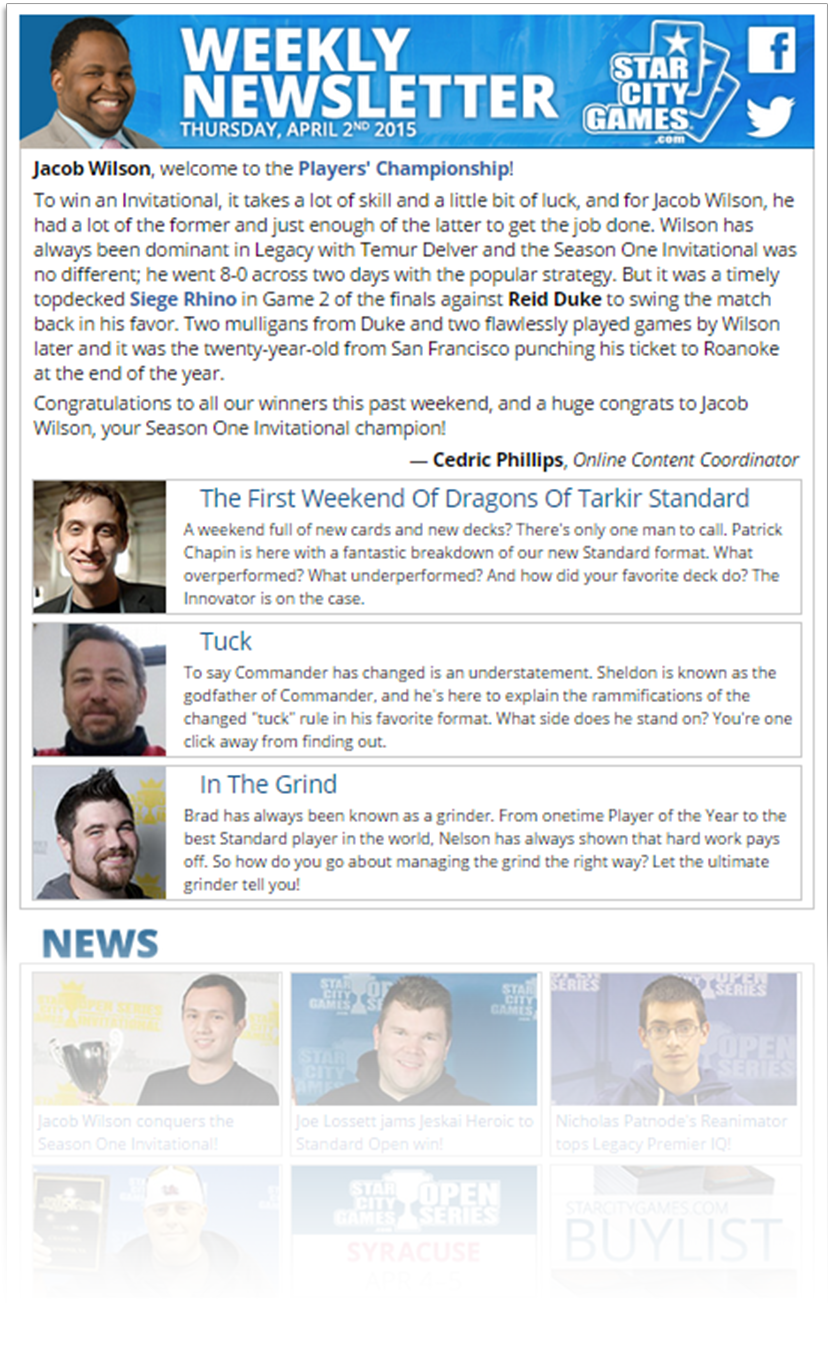 Weekly Newsletter
The StarCityGames.com Weekly Newsletter is a free weekly collection of the best Magic content on the web! Receive exciting features, including:
A recap of the latest StarCityGames.com Open Series events from Cedric Phillips!
The editor's top picks for must‑read articles of the past week!
The latest in Magic: The Gathering news: tournament results, spoilers, announcements from StarCityGames.com, and more!
"What I'd Play at the Open Series", a newsletter‑exclusive article written by one of our Versus Videos stars, like Brian Braun‑Duin or Chris VanMeter! Get insightful play advice and innovative decklists ready‑made for you to battle with at your next tournament!
"The Infinite Gyre" crossword puzzle!
An exclusive Cardboard Crack comic!
And more!
Sign up for the latest FREE Magic news TODAY!