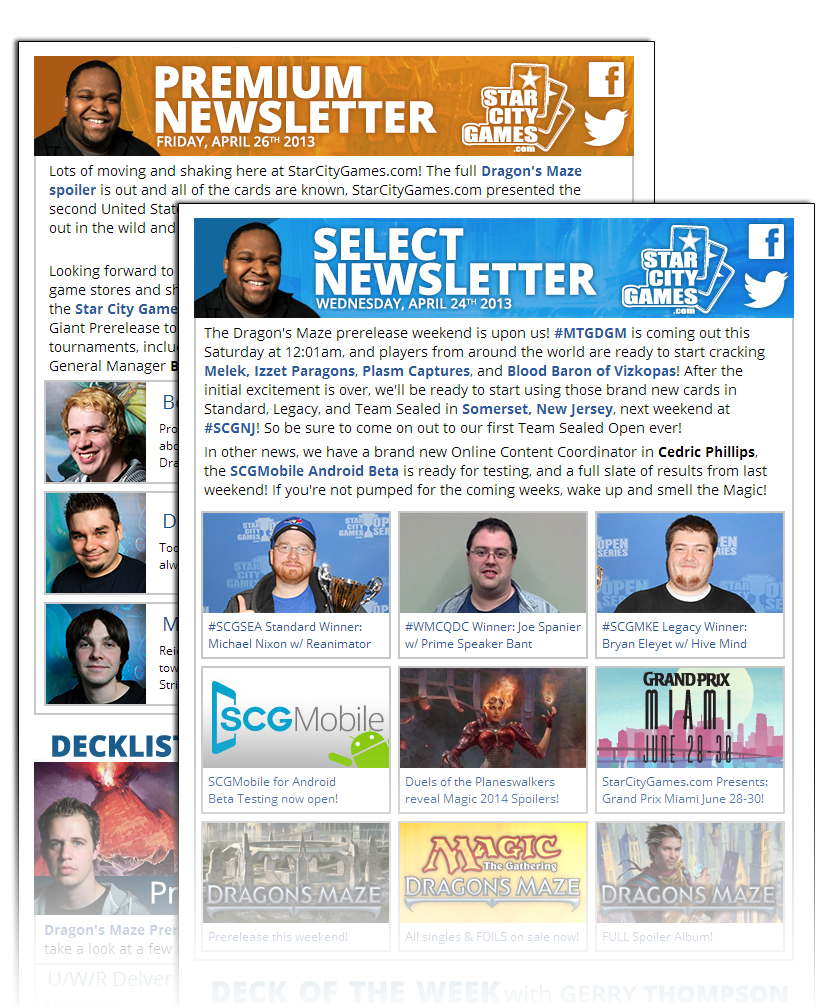 Select Newsletter
The Select Newsletter is a free, weekly collection of exclusive features including:
The Deck of the Week by Premium writer Gerry Thompson
Exclusive MTG Webcomic!
The Commander Card of the Week, chosen by EDH experts like Sheldon Menery, Sean McKeown, & Brian David-Marshall
The latest in MTG news: spoilers, tournament results, & announcements from SCG
Sneak peeks of the Premium video series, Above the Curve
And more!
Sign up today for the latest FREE Magic tech and news!
Premium Newsletter
The ad-free Premium Newsletter is only available to Premium subscribers. Each week, this hits your inbox and provides you with never-before-seen content, including:
Premium writer and metagame master Gerry Thompson's Decklist Digest
What I'd Play at FNM with Magic celebrities like Evan Erwin
Exclusive Premium deals
Picks for must-read articles from the editor herself, Lauren Lee
And more!
To sign up, subscribe to Premium today!