The 2015 Edition of Next Level Magic ties every area of Magic together: card advantage, mulligans, manabases, bluffing, metagaming, forming a team, sideboarding, proper preparation, and much, much more! Patrick Chapin makes all the connections clear in this intuitive and entertaining reference.

The 2015 Edition of Next Level Magic is a piece of Magic culture that will particularly appeal to those who take an interest in the game's history, theory, and culture, not just the latest decklists. This updated edition covers more strategy and information on recent additions to the game, including Chapin's victory at Pro Tour Journey into Nyx!


Video Feature

About the Author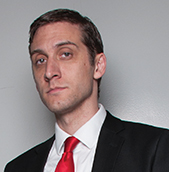 Award-winning author Patrick Chapin "The Innovator" is a member of the Magic: The Gathering Hall of Fame class of 2012 and author of the widely popular Next Level Deckbuilding. The winner of Pro Tour Journey into Nyx is the first player to Top 8 Pro Tours in three different decades. A renowned deckbuilder, Chapin is known for Next Level Blue, Cruel Control, Dragonstorm, Tezzeret, Grixis, U/W Control, Next Level Bant, Gifts, Aluren, Sligh, and countless other tournament-winning strategies.

Others about Patrick Chapin
"From Mono-Red ten years ago to Five-Color Control today, Patrick Chapin has been instrumental in deck and theory development for years. After a mediocre finish at Pro Tour: Hollywood, Patrick helped me rethink my approach to the Pro Tour, influencing my deck choice for Pro Tour: Berlin. In this strategy guide, he shares his years of accumulated knowledge and expertise. Anyone interested in improving their game would do well to check it out!"
—Pro Tour: Berlin Champion, Luis Scott-Vargas
"In the history of the game, few players have had both a complex theoretical understanding of the game and also the practical chops to play the game at the top level; Patrick is one of the best."
—Magic Writer/Theorist, Adrian Sullivan
"In the game of Magic, the player is presented with infinite different plays depending on not only the cards in play, but the cards in your opponent's hand and deck. To decipher this information, you must use a series of deductive reasoning garnered from your opponent's play and body language. There are maybe 25 people in the world who currently play the game that can do this at the highest level... Patrick Chapin is one of those people."
—Pro Tour: Honolulu 1 Champion, Mark Herberholz
"What puts Patrick Chapin in his own league, when it comes to most Magic strategists, is his totally unparalleled success both as a theoretician AND as a player. His ability to consistently convert his Magic knowledge into tournament results manifests itself in the clarity and accessibility of his writing style - the reader seems to experience what Patrick thinks as he thinks it!

Yet, even more impressively, Patrick's consistency isn't the consistency of comfort, of security, of resting on his laurels. Despite a professional career that spans almost a decade and a half, making him one of the 'oldest-school' Pros currently active, he continues to pioneer new strategies, ideas, decks, and pieces of technology almost every week - and his love of the game is such that many of his best pieces were scrawled out laboriously by hand! So his nickname, "The Innovator," isn't so much a title as it is a simple fact. Patrick Chapin will go down in history alongside names like Hahn, Flores, Taylor, Hacker, and Mowshowitz as one of the game's all-time greatest minds."
—Pro Tour Honolulu Top 8 Competitor, Zac Hill
"Patrick's love of learning, and his willingness to learn from anyone, is one of the keys to his success, and something everyone should try to emulate...

...Patrick is absolutely right when he says that sometimes you win but gave them an extra turn to kill you, or draw their out. Sometimes you wasted a card. Just because you won doesn't mean you played optimally, so you have to be equally critical even when you win. Only by objectively observing your choices and decisions, win or lose, lucky or unlucky, will you improve, and only by not letting your mistakes rattle you will you win the next game or the next round."
—Hall of Famer, Jon Finkel