The StarCityGames.com Open Series is the world's largest, independently organized Magic: The Gathering tournament series, and awards over $1,000,000 in cash prizes to competitors each year!
View our Schedule of Upcoming Events
View our List of Previous Events
Saturday and Sunday Opens at Every Stop!
Each StarCityGames.com Open Series weekend awards a combined $20,000 in cash prizes to the Top 64 finishers in the Saturday and Sunday Opens!
Free with Each Open Series Entry!
Receive a FREE set of 5 StarCityGames.com Open Series exclusive tokens and a FREE voucher good for one month of StarCityGames.com Premium each time you register to compete in a StarCityGames.com Open!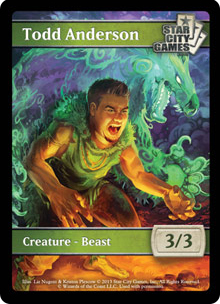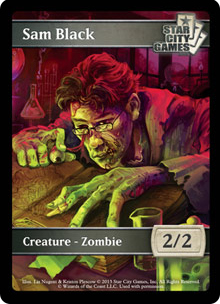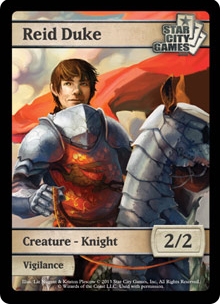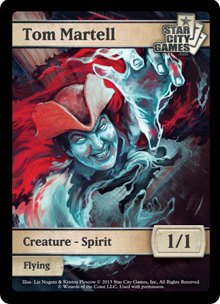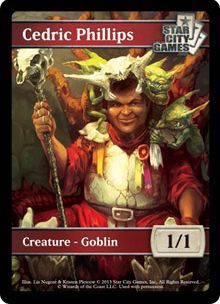 Artwork by Kristen Plescow & Liz Nugent. Click to enlarge.

10AM - Entry: $40
1st Place: $2,400 - 20 Open Points
2nd Place: $1,200 - 15 Open Points
3rd-4th Place: $600 - 10 Open Points
5th-8th Place: $300 - 8 Open Points
9th-32nd Place: $100 - 4 Open Points
33rd-64th Place: $50 - 2 Open Points
65th+: 1 Open Point

10AM - Entry: $40
1st Place: $2,400 - 20 Open Points
2nd Place: $1,200 - 15 Open Points
3rd-4th Place: $600 - 10 Open Points
5th-8th Place: $300 - 8 Open Points
9th-32nd Place: $100 - 4 Open Points
33rd-64th Place: $50 - 2 Open Points
65th+: 1 Open Point

10AM - Entry: $40
1st Place: $2,400 - 20 Open Points
2nd Place: $1,200 - 15 Open Points
3rd-4th Place: $600 - 10 Open Points
5th-8th Place: $300 - 8 Open Points
9th-32nd Place: $100 - 4 Open Points
33rd-64th Place: $50 - 2 Open Points
65th+: 1 Open Point
10AM - Entry: $40 per player
1st Place Team: $3,000/Team - 60 Open Points (20/ea)
2nd Place Team: $1,800/Team - 36 Open Points (12/ea)
3rd-4th Place Team: $800/Team - 27 Open Points (9/ea)
5th-8th Place Team: $450/Team - 18 Open Points (6/ea)
9th-16th Place Team: $225/Team - 9 Open Points (3/ea)
17th+ Place Team: 3 Open Points (1/ea)