SCGLive is the umbrella under which StarCityGames.com presents live coverage of major Magic the Gathering events such as Open Series, Invitationals and select Grand Prix.
Cedric Phillips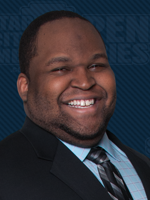 Twitter: @CedricAPhillips
Age: 27
From: Seattle, WA
Occupation: Online Content Coordinator for StarCityGames.com
Cedric Phillips lives and breathes Magic. With two state championships, a staggering eleven Pro Tour Qualifier Wins, two Grand Prix Top 8s, and an appearance on the Sunday stage at Pro Tour Kyoto, he's experienced success at every level competitive Magic has to offer. Now he's turning his attention away from playing and towards pushing the game into the mainstream as the Online Content Coordinator for StarCityGames.com and the voice of the StarCityGames.com Open Series.
Patrick Sullivan
Twitter: @BasicMountain
Age: 32
From: Carlsbad, CA via Hillsborough, NJ
Occupation: Game Designer for Stone Blade Entertainment
Perhaps best known for his infamous 'Red Box' and his love of burn spells, Patrick sharpened his Magic skills as one of the original members of the legendary Team TOGIT. He is also a noted deck designer and developer, skills he uses today not only as a Magic pro but also as as a game designer for Stone Blade Entertainment working on creating and improving games such as Ascension and SolForge. To date, Patrick has 4 Grand Prix Top 8s and a slew of StarCityGames.com Open Series finishes including a Standard Open win, 2 Legacy Open Top 8s, an Invitational Top 8, and 2 Draft Open Wins.
Osyp Lebedowicz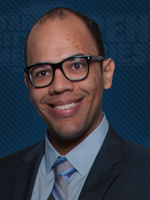 Twitter: @OsypL
Age: 34
From: New Brunswick, NJ
Occupation: Director of Marketing Analysis
Osyp began playing Magic in high school as a way to meet girls. He soon discovered that was a terrible plan, but the game was too good and he became hooked. Over time he mastered his skills at the legendary Neutral Ground in NYC, where players like Jon Finkel and Zvi Mowshowitz played regularly. He qualified for his first Pro Tour in 2001, Pro Tour New Orleans, where he finished in the Top 16. He followed that performance with a Top 32 and then a Top 8, and managed to accumulate over 30 Pro Points in his first three Pro Tours. He became a fixture on the Pro Tour for over 7 years and during that time he achieved a total of 4 Grand Prix Top 8s, 3 Pro Tour Top 8s, 1 Pro Tour victory, 1 Grand Prix victory, and 4 Magic Invitational appearances.
Matthias Hunt
Twitter: @MtGMatthias
Age: 28
From: Saint Paul, MN
Occupation: Magic writer
As the 2011 Rookie of the Year and a Magic Pro Tour stalwart ever since he grinded his way onto the Pro Tour as a PTQ winner, the man in the driving cap knows his way around a Magic tournament. With a Top 16 finish at Worlds and an additional Pro Tour Top 32 already on his résumé, Matthias has shifted his focus and has since become one of Magic's preeminent voices in articles, podcasts, and commentary.
Patrick Chapin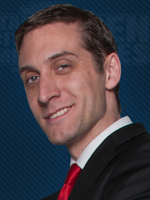 Twitter: @thechapin
Age: 33
From: Denver, CO
Occupation: Magic writer
Patrick is a man of many talents. His career includes 4 Pro Tour Top 8s and 3 Grand Prix Top 8s over three decades, but he's best known for unique, tournament-defining deck designs like Next Level Blue, Cruel Control, and Mono-Red Dragonstorm. He is also an accomplished author, penning both Next Level Magic and Next Level Deckbuilding. Patrick was recognized by the Magic community for his career and contributions with an induction into the Magic: The Gathering Pro tour Hall of Fame in 2012.